I hope you enjoyed my first installment of Nantucket travel. Today I am going to share where we ate (my favorite!). As you may know, I love to cook so I obviously enjoy eating out. Let me rephrase that, I like to eat out at restaurants that know what they are doing. There is nothing more disappointing when you go out to eat and have a bad meal. Scott will always say, "you could have cooked a better meal" when we have a bad experience. And I would have to concur. I would rather spend an hour cooking something delicious and do all the clean up than go out to have a mediocre dinner. Yes, I enjoy food that much.
So let's dig in, shall we?
After we checked in on Thursday afternoon, we went straight to our favorite spot, Tree Bar for some drinks. If you haven't been to Tree Bar, you are missing out. It is a must stop for a cocktail and an appetizer. There is a tree in the middle of this outdoor bar, hence the name. We enjoyed the saffron arancini and the crab guacamole. Both dishes were delicious! The bartenders (Larry and Shawn) are awesome there too. We may have hit up Tree Bar daily for a cocktail.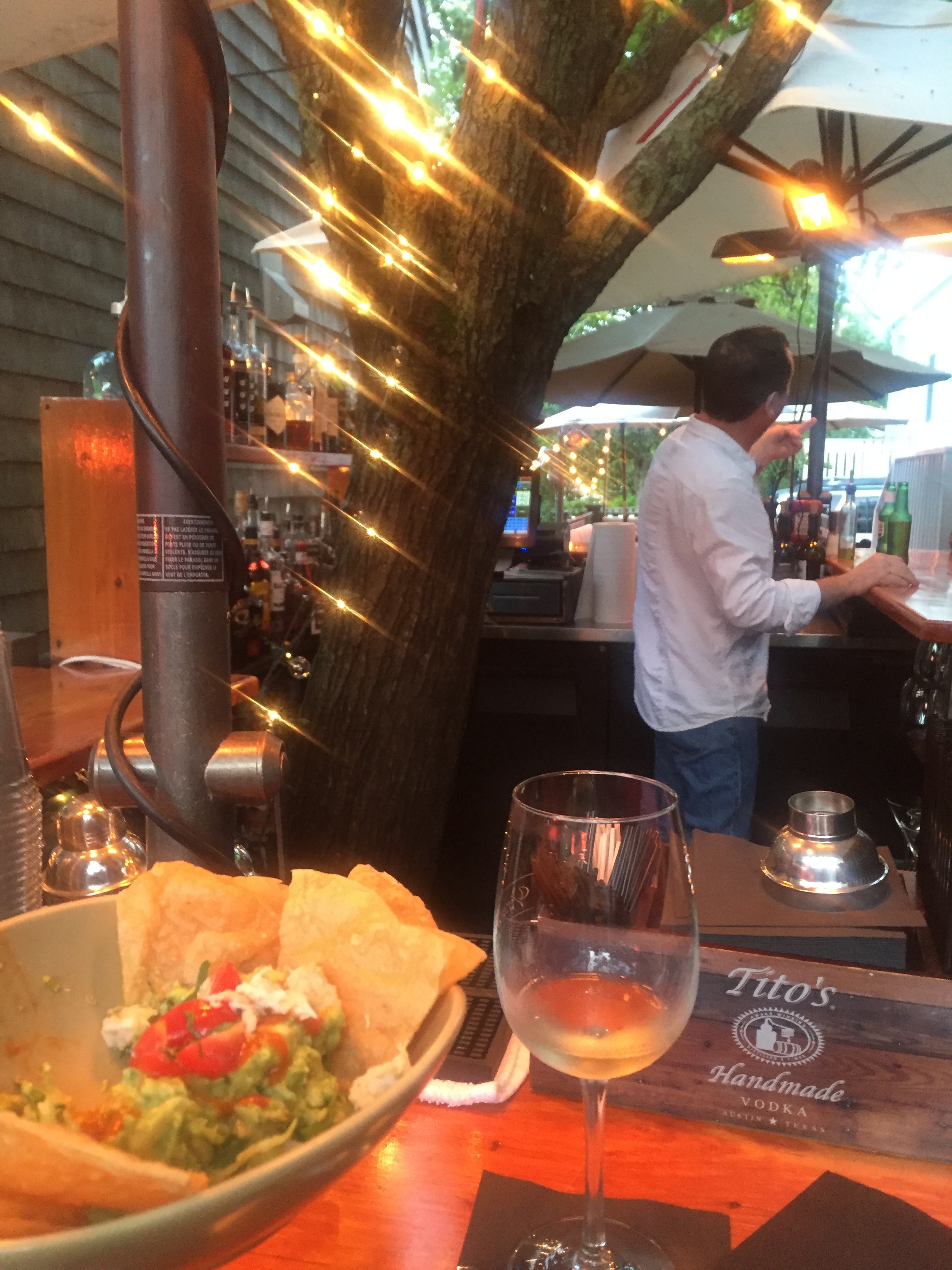 We proceeded to The Charlie Noble for dinner. The owners of B-ACK Yard BBQ recently opened this mostly seafood eatery. Drew (my BIL) and I had the baked haddock. It had nice flavor but it was a little dry. Scott had the chicken sandwich but sadly he was disappointed. The chicken was over battered and had a strong old bay flavor and the tater tots served on the side were undercooked. We were not very impressed with this new spot.
On Friday morning we went to Met on Main. We always stop here for breakfast while on island. The service is always friendly, the food is always good and I love the interior design. We both enjoyed the avocado toast with a fried egg on top. It was delicious! I had a mimosa with sparkling rose and Scott had a bloody mary. Both were very tasty.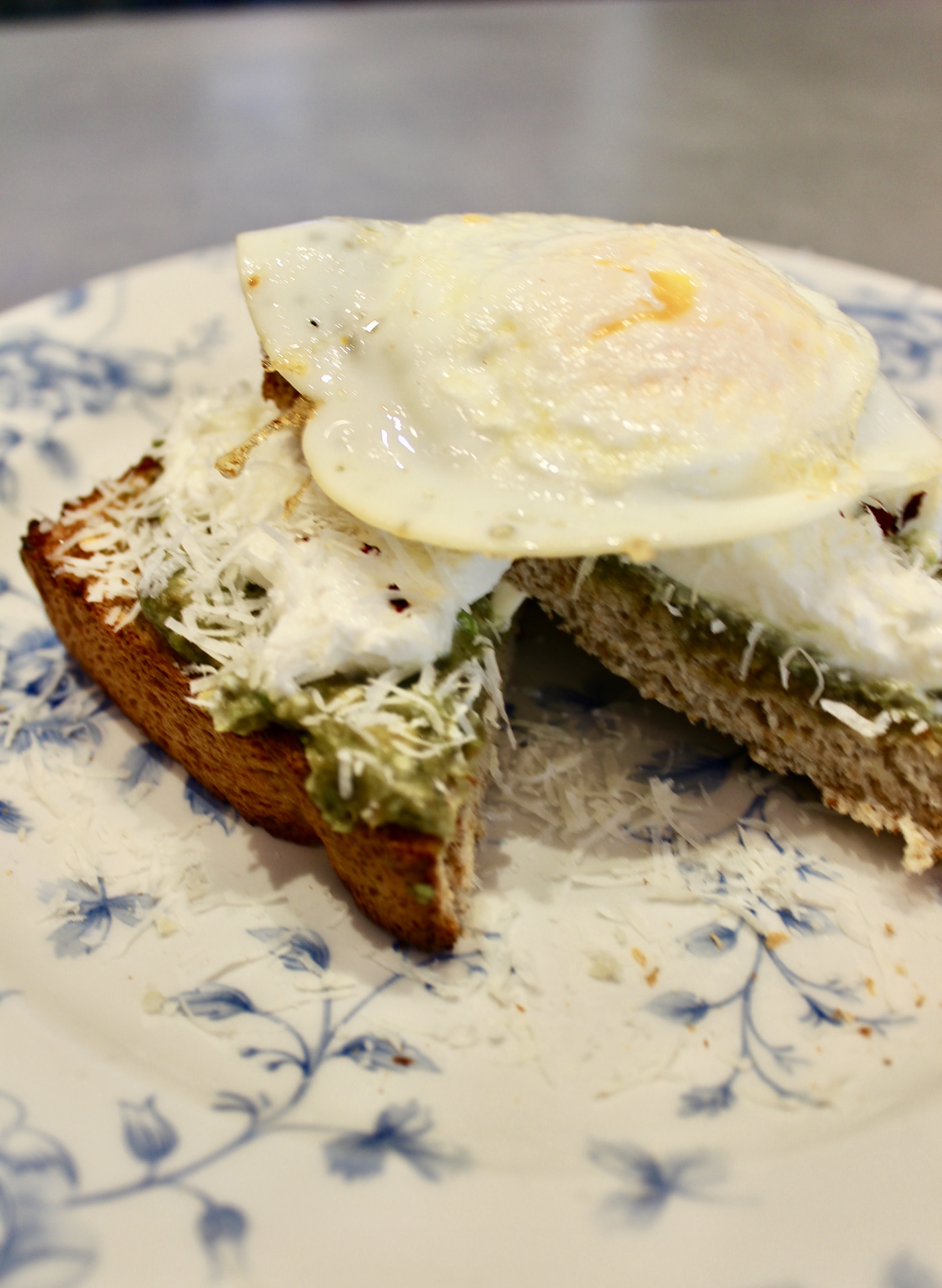 That afternoon we went to Cisco Brewers. They had some great options for lunch: Millie's, Nantucket Lobster Trap, handmade dumplings and a raw bar. We decided on Millie's food truck because we were craving tacos. I had the fish tacos and they were soooo good! Their chips and salsa were delicious too.
That evening we went to Ventuno for dinner. This was by far our favorite dinner. We split the kale caesar to start. It was so fresh and had a delicious flavor with just enough dressing. I had the Strozzapreti with dre's spicy chicken sausage, broccoli rabe & pecorino. I want to go back to Nantucket just to have this meal again, it was dynamite! Scott had the hand-cut ramp tagliolini, house-cured guanciale, local sweet peas & parmigiano crema. It was also delicious. Highly recommend this spot for dinner.
On Saturday morning we went to Black Eyed Susan's for breakfast. This is definitely a must stop for breakfast. I had the vegetarian scramble with pesto and it was amazing. Their hash browns are like no other. They are crisp on the outside and perfectly cooked on the inside. Hands down the best breakfast we had on island.
Saturday night we went to The Club Car. This restaurant has been around for decades but new owners renovated the space with modern and eclectic details. The menu and food were a little disappointing with only six entrees to chose from. Drew's girlfriend CC and I had the pan roasted skate which I was not a fan of. Scott and Drew had the lamb shank which they said was nothing to write home about. After dinner we had a great time in the piano bar. The singer and I became fast friends when I sat down next to him. He was very kind and accommodating to what music I wanted to hear. He impressed me with his Dave Matthews renditions. All in all, a fun spot for drinks but I wouldn't recommend it for dinner unless their menu is toned down.
After a mediocre dinner on Saturday, we were ready for a good Sunday brunch. We decided on Proprietors which has a cool vibe and great food. We lucked out with a friend of Drew and his roommate Hannah's behind the bar. The food was awesome as was the service. We had the chicken wings with maple chili, cilantro and peanuts to start. They had a nice crunch and the most amazing flavor. I had the griddled bagel with dill pickle cream cheese and homemade potato chips. Both were so delicious. Bonus, we were first to sit at the bar so we got to pick the genre of music for the day. We all agreed on 90's hip-hop...nothing like a little Ja Rule to get you in the mood for Sunday Funday! ;) Needless to say, this was a fabulous day and we were sad to leave island but not before we visited the Tree Bar one last time. Cannot wait to go back and hit my favorites again!
Do you have a favorite spot to eat on Nantucket?